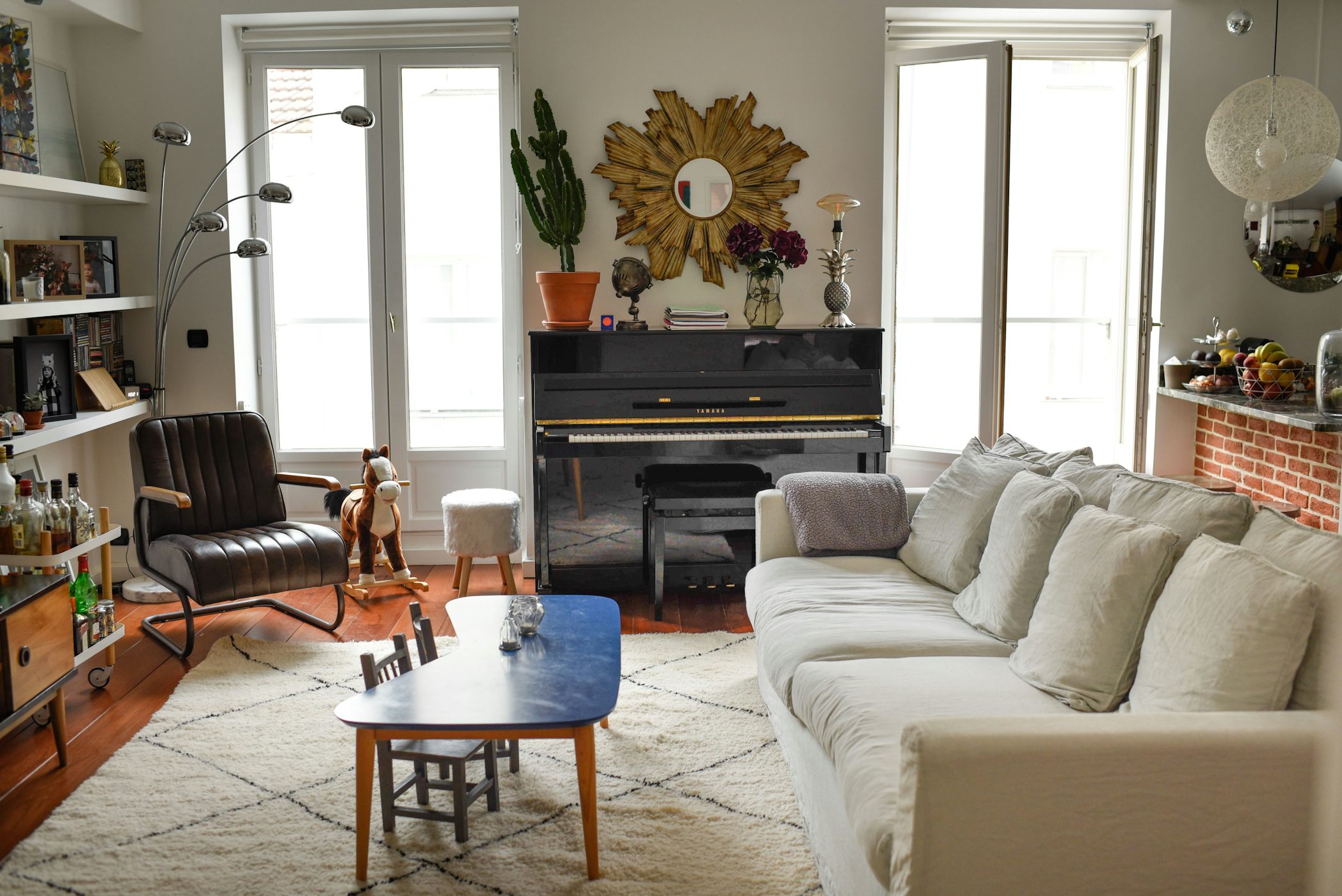 Are you a lover of all things vintage? Do the objects and tones of years gone by make you feel at home and comfortable? If you are looking to replicate the same for your home, you are in for a treat! 
Vintage décor gives your home a traditional yet elegant appearance. It encapsulates the perfect blend of vintage vibrant motifs and modern functional decorative pieces that provide your home the much needed style statement. What sets the vintage interiors apart from the contemporary settings is the sense of familiarity that it carries. No wonder a number of people nowadays opt for a vintage interior to retain the old world charm amidst the modern facilities at home. The residents of luxury flats in Thane are looking forward to these vintage vibes to create the perfect home environment!
To help you ace this setting and live in the home of your dreams, we have certain tips for you to being in the vintage ambience for your homes!
Neutral Palette:

Neutral hues and gentle pastels on the walls and other interiors are one of the best ways to get the old world charm rolling. The colour and tones of a room play an essential role in setting the mood of the place and giving it the vibe you want. Choosing shades such as lilac, beige, and other pastel shades as they liven up the space with ease and elegance.

Organic Building Material:

Another attribute of vintage homes includes the use of organic building materials rather than the contemporary and advanced materials available in today's market. Natural materials such as wood and organic upholstery fabrics are the go to materials. The furnishing and accessories in the house are given a rustic look to rope in the archaic romantic impression. 

Heritage Furniture:

What better to give you a vintage feel than an item from the years gone by! Furniture pieces that have made their way through history and have been passed on from generation to generation as a legacy, provide a much-needed personality to the space. Be it an ornate chest, side table or a cupboard, these vintage pieces not only help you retain the aesthetics but also carry a significant emotional value. 

Flooring:

How you design your flooring has a lot to say about the times you are living in. The moment you step in a room, the flooring sets up a certain mood for you. Choosing a flooring pattern or design such as the checkerboard that have been used for centuries, takes you back in time. A number of residents try to capture their childhood memories through similar floorings from when they were growing up. 

Old Show Pieces:

Decorative items or showpieces that reflect vintage settings are a great way to maintain the theme of the house. There are a number of items that are often looked up as old-time charm specific to certain eras. Be it antique clocks, typewriters, lanterns or other showpieces, placing them around the house help you retain the vibe all through and ensure uniformity. Even the smallest of the items can create a major vintage vibe for your home. 
Vintage settings are being opted for people all over. Be it a luxury flat in Thane or a seaside apartment in Goa, vintage-themed houses tend to have a serene and calming effect that is missing in our modern lifestyle. If you can looking for an amazing apartment for an escape into the old world, The Dynamix Group has some amazing flats that you can choose from. A must-visit for prospective home buyers.